We're at the airport, heading back from Portland and a fantastic Spring Quilt Market! We've been so inspired by all of the wonderful new creations, and can't wait to bring them back to you! So relax, grab a cool drink, and read about the great new classes and events we have in store!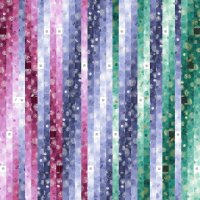 First on the agenda is our Rocky Mountain Quilt Fever Shop Hop, where we'll be celebrating our beautiful 'Colorado Skies'. You'll get a chance to visit all 8 quilt shops, each displaying beautiful quilts and goodies for your enjoyment. Don't forget to enter for a chance to win some amazing prizes.
We also have a couple of great new 'technique classes' that are project based. Join us for the debut of 'One Cool Ombre' where you can experiment while making a spectacular quilt suitable for all ages. Or, if you're interested in quilting with rulers, Cindy will be starting her 'Rulerwork Sampler' class in September.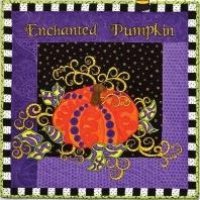 If machine embroidery is your passion, join us for a Stroll down Smith Street where you can spend a day at the zoo, or listen to the ducks say 'quack' on the farm.
It's never too early to start 'Stitchin' it up for the Holidays! Back by popular demand...two oldies, but goodies, 'Enchanted Pumpkin' and 'The Stockings were Hung'. Sandra is also back with 'Collage Quilts'. These classes fill up quickly, so don't delay signing up.
For you BERNINA lovers, we have some great new classes and events. The 'Meet your Feet Retreat' will help you find the perfect accessory or foot for that special project. And Betty, one our favorite BERNINA educators is back, bringing you more Longarm Fun!
You may have noticed our increasing amount of fabric suitable for garments, due largely to a visit by the American Sewing Guild who met at HCQ in April. We have scheduled several easy and quick classes that make use of the terrific new BERNINA sergers and all of their extra features.
Our next adventure is to Chicago for the 125th Anniversary of BERNINA. Don't miss the party when we get back!
Have a 'pieceful' day,
Jean and Karen
---
HCQ Dates to Remember



June 21...............................

Row by Row starts!

June 23 & 24! ……...…….

BERNINA ACADEMY

July 4........................

Independence Day (Shop Closed)

Aug 2-5

.....................

Rocky Mountain Quilt Fever Shop Hop

Sep 3

........................

Labor Day (Shop Closed)
Sep 4

........................

Row by Row ends
Sep 21-22

..................... Quilt Affair

Oct 13

........................

..

BERNINA

Super Saturday

Nov. 21….……………… Thanksgiving eve (Shop closes at 2:00)

Nov 22 …………………..Thanksgiving Day (Shop Closed)

Dec 2.…………………….

After Market Party

Dec 25……......……………...

Christmas day (Shop Closed)

Dec 31..................................

Ring in the New Year Sale

Jan 1.....................................New Year's day (Shop Closed)
---
Pizza Night


Date: Third Thursday of the Month...................6pm - 9pm (No Pizza night in September or December!)

We have had many requests from those of you who find it hard to stop in during regular business hours. So, we decided to turn the 3rd Thursday of every month into "Pizza Night". From 6pm - 9pm you can come shop and/or sit and sew. No time for dinner? No problem! Contribute just $5 and join us for pizza and a cold drink.

---
FAVORITE QUILTING TIPS
Quick Tips:





Use a new dryer sheet to clean the bottom of your hot iron.





When threading a needle, don't moisten the tip of your thread. Instead, run your finger down the length of your needle.





Use a new bath scrubby to 'clean' unwanted threads from your self-healing mat. This is especially helpful after cutting up batting!





Cut out large pieces from a flannel-backed vinyl tablecloth and roll it up to store quilt blocks and unroll it when you're ready to work on it.
---
BAG Ladies


Date: Fourth Thursday of the month................1pm - 4pm

Yes, even HCQ has BAG Ladies--Baltimore Album Group that is! The story is that this informal group first started getting together to make a Baltimore Album quilt. However, after that first ambitious project they continue to meet and focus on hand applique of any nature. Show and Tell of current projects is a favorite on their meeting agenda. All are welcome so please join us for fun!
---
Colorado Springs' only independent authorized

BERNINA

Dealer and full-service sewing center.


As an authorized

BERNINA

Dealer, HCQ offers full service on

BERNINA

Sewing Machines and Sergers with a local authorized

BERNINA

repair service. We also offer servicing of all other makes and models of sewing machines. The service picks up machines to be repaired every Tuesday afternoon. There is usually a one week turn-around for

BERNINA

service. Just drop off your machine during our regular shop hours.

The much respected and international sewing machine company,

BERNINA

, says, "We are and want to remain an independent family business. We develop, produce and sell high quality products and services. We consider our core business to be in: developing, producing and selling household sewing and embroidery systems as well as sewing related products. The rapid pace of change in the economy, technology, environment and in our society as a whole presents a challenge to which we respond with innovative strength, flexibility, productivity and efficiency."

We feel
privileged
to be a part of the

BERNINA

"family" business and are looking forward to providing you with the
renowned
sewing machines that

BERNINA

manufactures. Their reputation is incomparable!